Hair transplant Turkey:
FUE and DHI techniques
Hair clinic
FUEMEDICALCENTER
Every day, more and more people decide to recover their self-esteem through hair grafting, and at FUEMEDICALCENTER we make sure that they succeed. In our clinic we have extensive experience in the field of hair treatment, and we perform the techniques that have been proven to be the most effective in recovering hair. Our hair surgery professionals can advise you on which technique is best suited to your situation. If you want to change on the outside and improve on the inside, in our clinic we offer you the most effective hair and beauty treatments at very accessible prices.
BASIC Package
Hair transplant FUE method (maximum units possible depending on the case and especially the donor area)
EXCLUSIVE FUE MANUAL Pack
Hair transplant FUE method (manual performing extraction)
DHI Package
Hair transplant using the DHI method (Specialized and experienced DHI team)
Why the
FUEMEDICALCENTER

clinic?
It is essential that the professionals who are going to help you recover your hair have experience in the sector, as this is the only way to guarantee maximum peace of mind during the process. At the FUEMEDICALCENTER hair clinic we have a complete team of professionals who are perfectly prepared to accompany you during the hair micro-grafting process, from pre-surgery advice to post-operation. We are characterized both by the quality of our services and by our close treatment to patients, two distinctive features that have made us one of the best hair graft clinics in Turkey.
The best Dr. and medical team
At FUEMEDICALCENTER we have a medical team made up of highly trained assistants and nurses, led by Dr. Emrah Cinik, one of the largest hair transplant and cosmetic surgery professionals in the country. We combine our extensive experience with the passion for what we do, which is why the results obtained are permanent and of high quality. In addition, we have Spanish, English, French, German and Italian speaking staff, which allows us to treat all our patients more closely.
Clinic and facilities
Our clinic has been in operation for more than 15 years, which is why the experience of the team we have is so extensive. Throughout these years we have implemented all the technological innovations related to the field of hair surgery, thanks to which we have been able to attend patients from all over the world. We perform an average of 1500 implants annually, and we offer a 24-hour patient care service to guarantee maximum satisfaction at all times.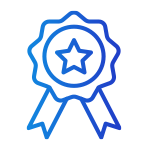 Certifications
We are a certified hair surgery center, which means that our services and the quality of our techniques have been approved by different institutions. Among our multiple certifications we have the ISQua, which accredits the exceptional medical care of our center, and the ISO, certification that indicates that our clinic complies with international quality standards. The recognitions we have become one of the best options for those who want to wear hair in Turkey.
Very competitive prices
At FUEMEDICALCENTER we believe that cosmetic surgery should be available to everyone, which is why our prices are so accessible. There are many aspects covered by the price of a hair transplant, a price which, in turn, does not only take into account the technique used in the process but also everything surrounding the surgery. In our clinic we offer you a service for a total value of 2090 euros which includes the hair graft by FUE technique, as well as many other services, including the transfers to be carried out.
Why is it important to choose a good clinic?
In an interview with Susana Griso we tell you how important it is to know how to choose a good hair transplant clinic and find out about the most suitable treatment.
Opinions and experiences

about hair transplants by

FUEMEDICALCENTER
The best presentation we can offer of our hair surgery is the results we have obtained. There are many patients who have been satisfied with our services, since we always take into account the needs of each patient and we strive to exceed their expectations. By offering various techniques and having such well-prepared professionals, at FUEMEDICALCENTER we can perform hair grafting regardless of the situation of the scalp in the receiving area, so that you can recover your hair whether the hair loss is low or more accentuated.
[wprevpro_usetemplate tid="1"]
Before and after

of a hair graft with Emrah Cinik
It's time to get back to feeling good and enjoying a little bit of a buzz!
We tell you everything you need to have a hair transplant with FUEMEDICALCENTER and get the excitement back.